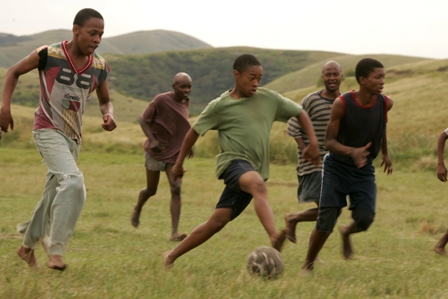 director
screenplay
cinematography
music
editing
cast

Nat Singo, Simphiwe Dana, Jens Lehmann, Patrick Mofokeng, Nomhle Nkonyeni, Rapulana Seiphemo

producers
sales
format
SYNOPSIS
The story of how soccer created hope for a young boy and his sister in South Africa. Hope for recognition, hope for friendship, hope for a career and most importantly, to overcome discrimination and show that one can be a great sportsman even with HIV/AIDS.
A beautiful film about the way sport gives hope, joy, and strength to the South African youth, and for many is the only way to forget about the hardships of life, if only for a few moments, while chasing the ball on the pitch.
DIRECTOR
Born 1963 in Pretoria, Transvaal, South Africa. Director of: MALUNDE, THEMBA, ELLA'S MYSTERY.