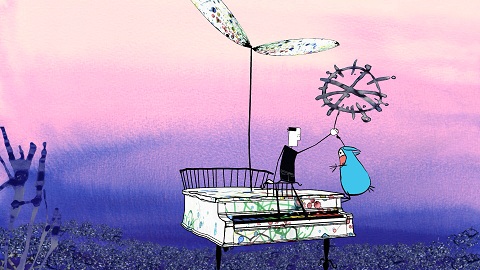 director
screenplay
music
producers
production

Storm Studio, BreakthruFilms
SYNOPSIS
A minimalist painter is working in silent concentration on a series of hopeless squares. Luckily he has a kid and together they go on a journey in the kids imaginative art - where a toy xylophone becomes a flying piano, doodles grow into forests, and ink spills become giant monsters.
DIRECTOR
Anne Kristin Berge (born 1969). Illustrator, animator and director. Anne Kristin has worked as a freelance illustrator for magazines and news papers since 2003. Modeler and animator on the award winning feature FREE JIMMY (2006) directed by Christopher Nielsen. Script, direction and animation for the short PL.INK! (2010).
Screenings
There are not screenings scheduled.