On four paws, or Pimpush Plumpy's adventures at school
ON FOUR PAWS, OR PIMPUSH PLUMPY'S ADVENTURES AT SCHOOL

'
director
screenplay
music

Paweł Romańczuk, Tomasz Orszulak, Małe Instrumenty

editing

Agnieszka Paszkiewicz, Zbigniew Szneliński Se-Ma-Film

producers
production

Studio Filmowe ANIMA-POL sp. z.o.o.
SYNOPSIS
The mischievous Pimpush joins Mrs Matusova's School. It's not easy for Pimpush there. He gets chased out of the kitchen. Then he falls off his chair in the dining room, and pulls the tablecloth, dishes and food all over himself. Then he teases some dogs, and gets such a whack on his nose that this time he decides to behave himself. But will he manage to keep his promise?
DIRECTOR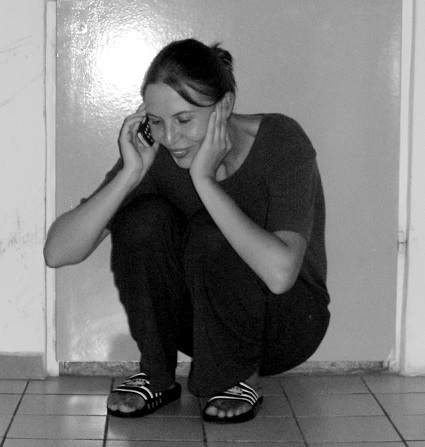 She graduated from the Painting Department of the Academy of Fine Arts in Wrocław in 2000. She completed her diploma in the studio supervised by Professor A. Klimczak-Dobrzaniecki. Her paintings have been presented at numerous exhibitions in Poland and abroad. Her animations have been screened at a number of animated film festivals such as the OFAFA festival in Cracow in 2006, where she was awarded the main prize for amateur film.
Screenings
There are not screenings scheduled.