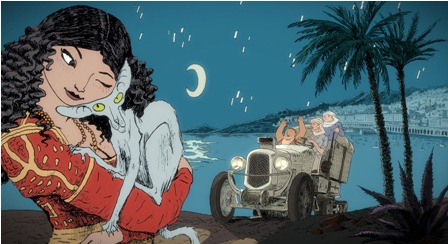 director

Antoine Delesvaux, Joann Sfar

screenplay
music
editing
producers

Antoine Delesvaux, Joann Sfar

sales
format
SYNOPSIS
Algiers, 1920s. Rabbi Sfar has more than one problem. His beautiful daughter Zlabya is becoming a teenager and above all, his parrotkilling cat has just started talking. The delivery of a box from Russia further complicates things when a painter is discovered inside, more dead than alive. He is on a quest for a hidden tribe and its mythical city in Africa. Convinced that the city exists, he sets off on an incredible adventure, taking with him the Rabbi, his cat, a wise old Arab Sheikh and an eccentric Russian millionaire.
DIRECTOR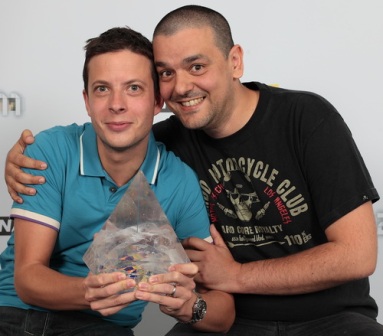 Sfar was born in Nice in 1971. He is considered one of the most important artists of the new wave of Franco-Belgian comics. Many of his comics were published by L'Association which was founded in 1990 by Jean-Christophe Menu and six other artists. He also worked together with many of the new movement's main artists, e.g. David B. and Lewis Trondheim. THE DONJON series which he created with Trondheim has a cult following in many countries.
Antoine Delesvaux was born in September 1979 with a pilot's helmet on his head. He hesitated long time between a career in music and aviation. In 2001, Antoine Delesvaux founded with the illustrator Clément Oubrerie a production and animation studio called "Animation Station", which he manages. 
Screenings
There are not screenings scheduled.