director
screenplay
music
editing
production
SYNOPSIS
What should one do upon hearing scary 'drip-drop' sounds coming from a dark room? The Shammies - Mitten, Pillow, Hanky and Sockie - decide to take a bath. One by one they toddle down the stairs to discover a Monster who lives behind the bathroom door, and get acquainted with Splashy Water.
DIRECTOR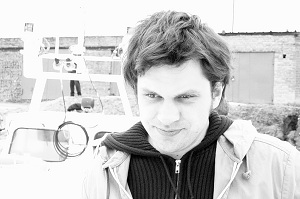 Edmunds Jansons (1972) is a Latvian film animator and director. He studied at the Latvian Academy of Culture, at Moscow's VGIK school and at the Estonian Academy of Arts in Tallinn, specialization in directing and animation. He has worked for several animation companies and has laid come to anchor at the studio Atom Art in Riga.
Screenings
There are not screenings scheduled.